For the last week, 7th and 8th grade students at Elk Ridge have been able to learn to solve Rubik's cubes in their math classes. Using those skills, each class period has worked to build a mosaic. They only see the 12 cubes they are solving, and can't see the whole picture until everyone has completed their part. It's problem solving, teamwork, algorithmic thinking, and endurance all rolled into one chaotic and fantastic project.
A lot of the student favorites were mosaics relating to the Utah Jazz: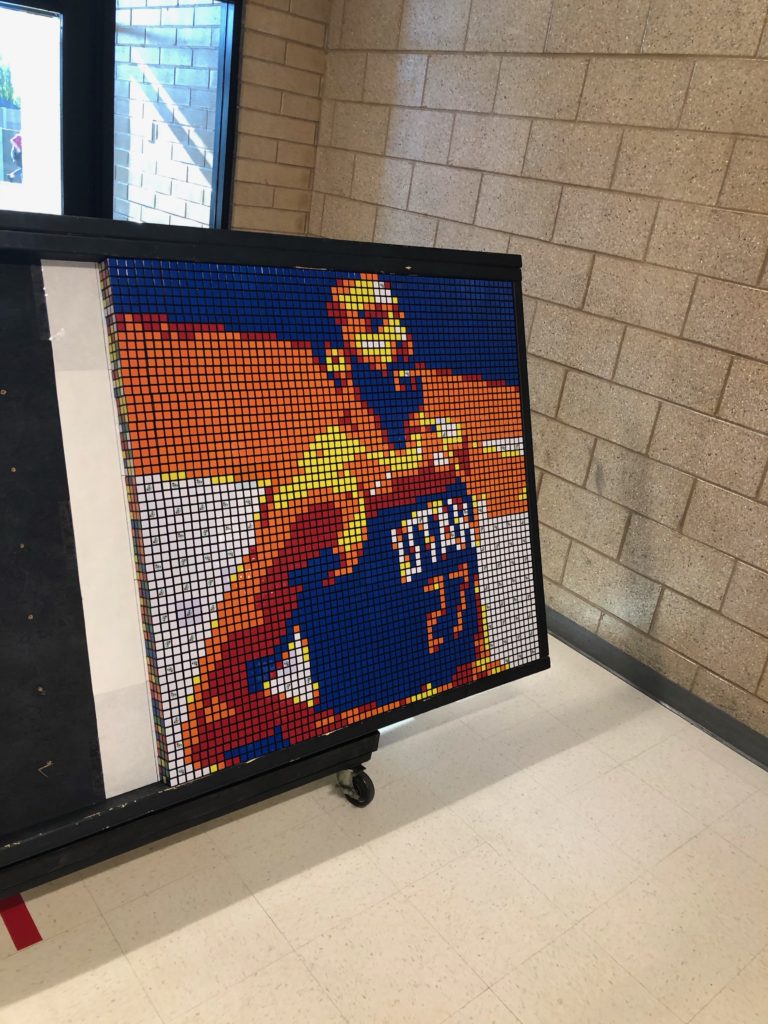 We also had a mosaic of Jordan School District Superintendent, Anthony Godfrey – who made a cameo appearance without knowing what he was in for: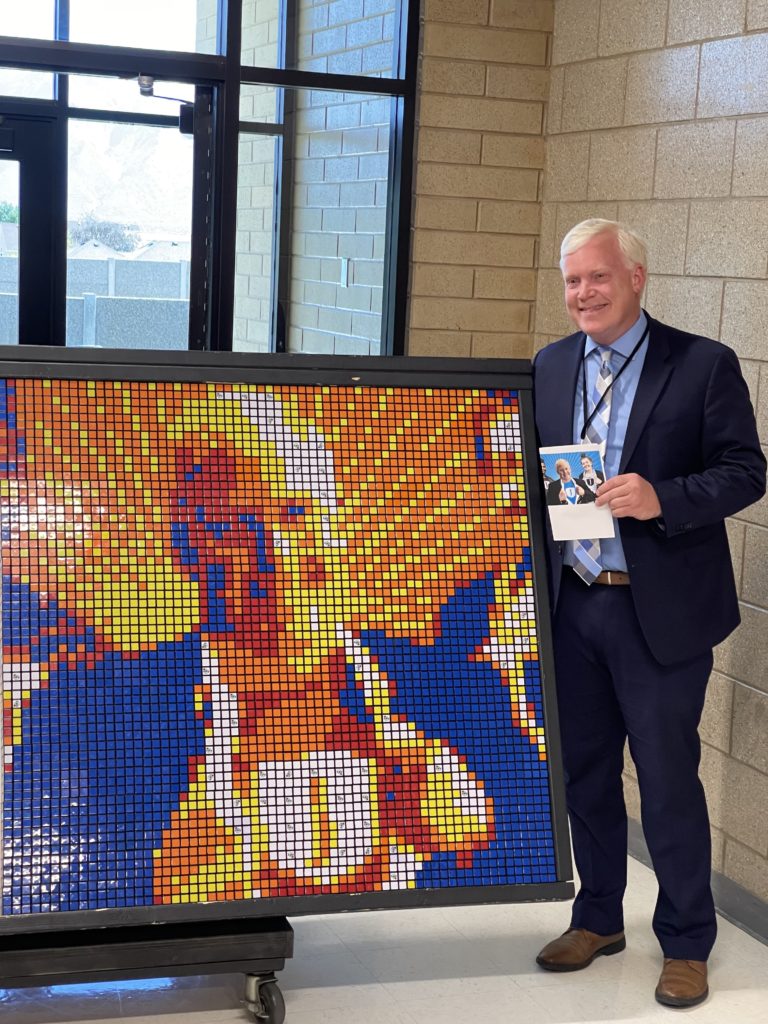 Word got out, and we ended the day having Fox 13 News come over and film as the students pulled off a truly heroic mosaic of Donavan Mitchell in under 20 minutes. With 420 cubes to solve, it was a race against time that required some of the speediest solving we've ever seen. We'll update this post with a link to the story once it aires.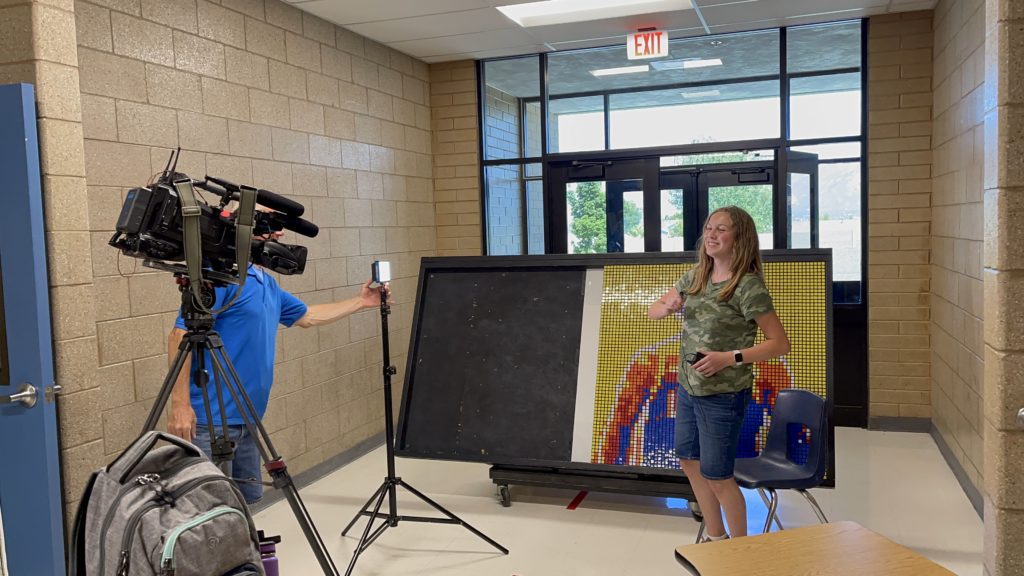 If you see one of your math teachers, especially Jonathan Lawes, thank them for finding such meaningful and enjoyable ways to keep our students not only entertained, but actively learning and laughing. It was a great way to send off our students into the summer, and we look forward to doing it again with 7th graders next year.